---
Worksop Driving School
Learn to drive with Worksop Driving School
---
Just simply enter your name and phone number and we'll get in touch with you.
---
Worksop Driving School
If you're looking for local driving instructors in Worksop and surrounding areas, then Worksop Driving School should be one of the first driving schools in Worksop you should try first for driving lessons. We are professional, reliable and deliver good honest driving lessons in Worksop and we ensure that value for money is given and that learning definitely takes place.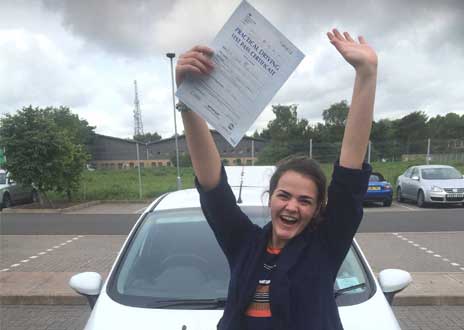 The happiest day of my life
For some, passing your driving test can be one of the happiest days of your life. The build up to a driving test can be quite stressful and nerve racking but as long as you've prepared properly and listened to your driving instructor, then you should have nothing to worry about. Find out here how to best prepare for your driving lessons in Worksop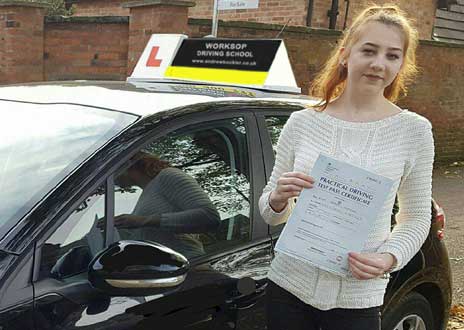 I passed my test in no time at all
How long will it take me to pass my driving test? This is probably one of the first questions driving schools get asked. The only real answer to this is "it depends on how quickly you learn". It can also depend on the driving school too. Find out here about the different driving schools in Worksop and some of the different ways some operate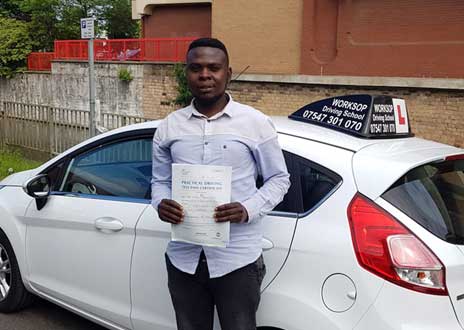 You're the best instructor ever
Sometimes, it can take you longer to learn with a driving school if you haven't got the right driving instructor for you. We know and understand that some learner's will be nervous and apprehensive whilst some learner's just want to get on with things. You can read more about how to find driving instructors in Worksop that will be right for you.
Helping you learn
Worksop Driving School are motivated in helping you learn the best way possible and are committed in supporting you
Staying safe and alive
Understanding what to do on the roads is an important part of learning and staying safe, so to are the theory aspects
Driving test success
You get proper structured lessons that will help you reach the required standard so you can pass your driving test quicker
---
Are you test ready?
In order to book and take your driving test, you first have to pass your theory test. It's recommended that you take driving lessons with a professional driving school such as Worksop Driving School, it's very unlikely that you can just have a few lessons with someone who is not a driving instructor and then go on to pass both the theory test and then the driving test. By taking lessons with a professional driving school ensures that you learn quickly and more importantly, understand what's required. Have a look at the videos below to give you an idea of how both the theory test and the driving test are conducted.
The theory test
Before you can take or even apply for your driving test, first you need to take and pass the DVSA Theory and Hazard Perception test. You can take your theory test from the day of your 17th Birthday.
The driving test
So, you want to take your driving test. The big question is "are you ready to pass"? No doubt that the driving test can be pretty scary and nerve racking for some people and we've all heard horror stories about Driving Examiners.
Show me/tell me questions
There are 21 DVSA Show Me/Tell Me questions that you will need to know before you go to take your driving test. These are also known as "vehicle safety" questions. The Driving Examiner will ask you 2 questions out of the 21.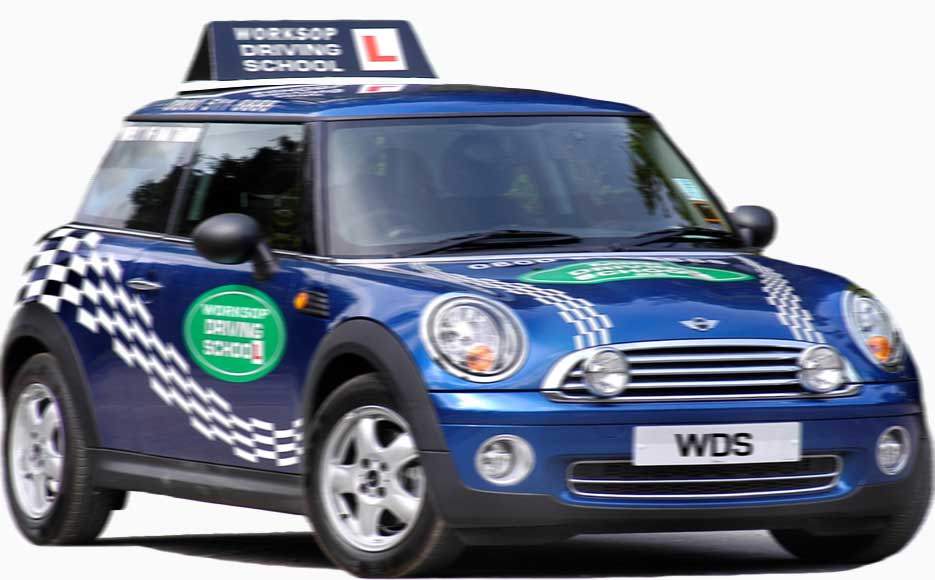 ---
My Mission:
Hi, my name is Andrew Buckler and I'm the owner operator of Worksop Driving School. Being one of the local driving instructors in Worksop, my main goals are to inform and educate my customers about road safety and the rules of driving. When taking driving lessons, you have to reach a certain standard before you're put in for your driving test, a driving instructor is the best person to advise you on this. For all of my pupils, I ensure learning takes place and value for money is given. All driving instructors are governed by the Driving and Vehicle Standards Agency (DVSA) and I have signed the driving instructors code of conduct. This gives you the peace of mind that I am fully qualified and that I follow the best guidelines and practices there are for teaching people to drive. I want to give you the opportunity to ask me any questions on anything driving related – Just click on the button below and post your question to me.
Read a Blog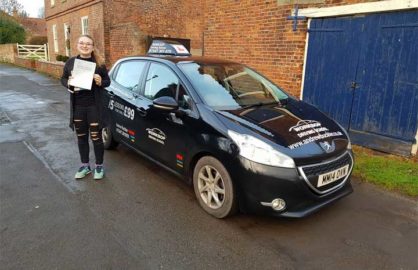 Well it was the turn of Grace-Anne Grant to pass her driving test with Worksop Driving School. This was our very last driving test pass…
A massive congratulations has to go to Marcus Anthony Smith for passing his driving test today. It was a bit touch and go as to…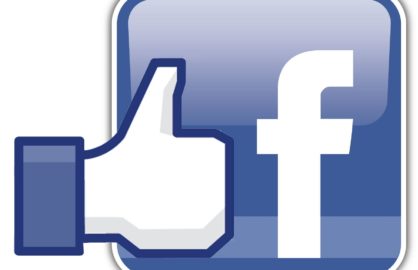 So, with Facebook being one of the main stream social network sites it sort of makes sense that I use Facebook as part of my…